A New Land, A New Life
Posted by Marcus Yoder on 20th Feb 2018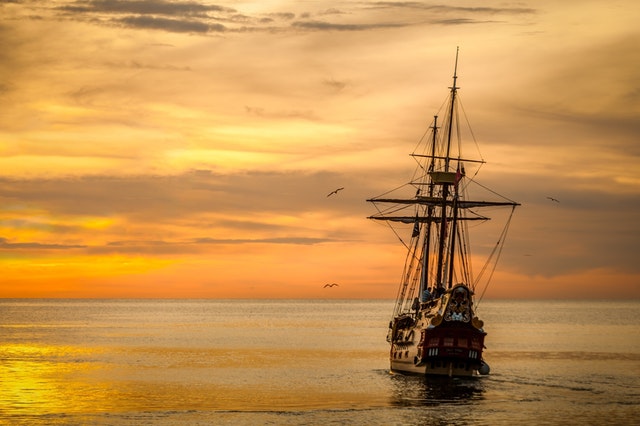 In the last article, we met William Penn, the Quaker leader, whose influence and faith led him to found a colony where religious freedom was instrumental in the Mennonites and Amish coming to America.For the Amish in Europe, land ownership was most often not an option, and there was the ever-present fear of persecution.Imagine the excitement that talk of land and freedom would have brought to these families who had faced oppression and poverty for their faith.Yet, talk of this land in the new world also meant the uncertainty of an ocean voyage that was in itself most dangerous.
America was the place—these people had heard—where land and peace, and the freedom to grow their community could be had.The decision to emigrate must have been fraught with difficulty considering the family and friends many left behind in Europe.Rarely was it possible for the entire extended family to leave, and so many deep kinship connections were broken. To leave the familiar for the foreign is difficult in itself, to do so when one has never seen or visited the place that they are moving to is nearly beyond the comprehension of the modern world.Most of the Amish families who emigrated left behind brothers, sisters, parents, grandparents, and in some cases, even children in Europe as they moved to America.In most cases, these people understood that they would never see their families again.Like much of life, the positive possibilities also carried pain as they left behind a world that was comfortable and connected.
Mennonites had emigrated as early as 1683 and settled in Germantown, near Philadelphia. Word had filtered back to the Palatinate about the freedoms and possibilities that existed in "Penn's Woods," especially the potential for land and space. Upon reaching Philadelphia, the Pennsylvania Government required the masters of the ships to give "an exact list of all their passengers imported by them."These lists are preserved to this day and are very helpful in establishing immigration patterns.About five hundred Amish immigrated in the eighteenth century, most arriving prior to 1754 when the Seven Year's War prohibited many Europeans from leaving.Most emigrated in small family groups with several extended families traveled together.
On October 8, 1737, the Charming Nancy docked at the harbor in Philadelphia.It had among its passengers a group of Amish families who had banded together in their journey to the New World.The Amish on the Charming Nancy followed the route that most of the subsequent émigrés would follow. They rafted north on the Rhine to one of the port cities, in this case, Rotterdam, a journey that could take up to six weeks.From the continent, they sailed to one of the northern or eastern coastal cities of England and re-supplied.This first leg at sea was an eight-to-ten-day journey, unless the winds were adverse, in which case it could take up to a month.From there they began their eight-to-twelve-week journey across the Atlantic. Dark, cramped quarters, violent storms, and limited food and water made this a treacherous and often deadly journey.
Most of the Amish in our world today can trace at least a leg of their ancestors back to someone who was on the Charming Nancy.Soon we will look more closely at their voyage and the fact that from these eleven families, twenty-six people died while on the voyage to America.Twenty-four of which were children!From the period 1700-1750 it is estimated that 50% of children under seven years old died on the immigration journey and for those families with babies under one-year-old, the life expectancy was only 10%. This was not an easy, comfortable trip to another world.Rather, it was often a journey of loss that forever changed their lives. What a hard time this must have been, yet these people did not abandon their faith. Would we today be willing to uproot our families and leave the comfortable to settle a new place?How would we handle the trauma and loss, not only of leaving but also of the journey and the loss that went with this move?Would we keep our faith?
To learn more about this or any aspect of our history, please call or visit the Amish & Mennonite Heritage Center. We offer guided tours of "Behalt."a 10 ft. x 265 ft. cyclorama oil-on-canvas painting that illustrates the heritage of the Amish and Mennonite people from their Anabaptist beginnings in Zurich, Switzerland, to the present day. Behalt means "to keep" or "remember." We are open Mon-Sat 9:00-5:00 and are located near Berlin, you can find us at 5798 County Road 77, Millersburg, OH 44654. Please call (330) 893-3192 for more information or to schedule a day or evening group tour.